EIVP/ECT business chair "valorisation des terres urbaines" ("Upcycling Urban Soil")
Urban soil: An asset for the city of tomorrow
22 and 23.06.2021
A new conference offered by the EIVP / ECT business chair "valorisation des terres urbaines" ("Upcycling Urban Soil") in partnership with the ENSP and with the participation of Cycle Terre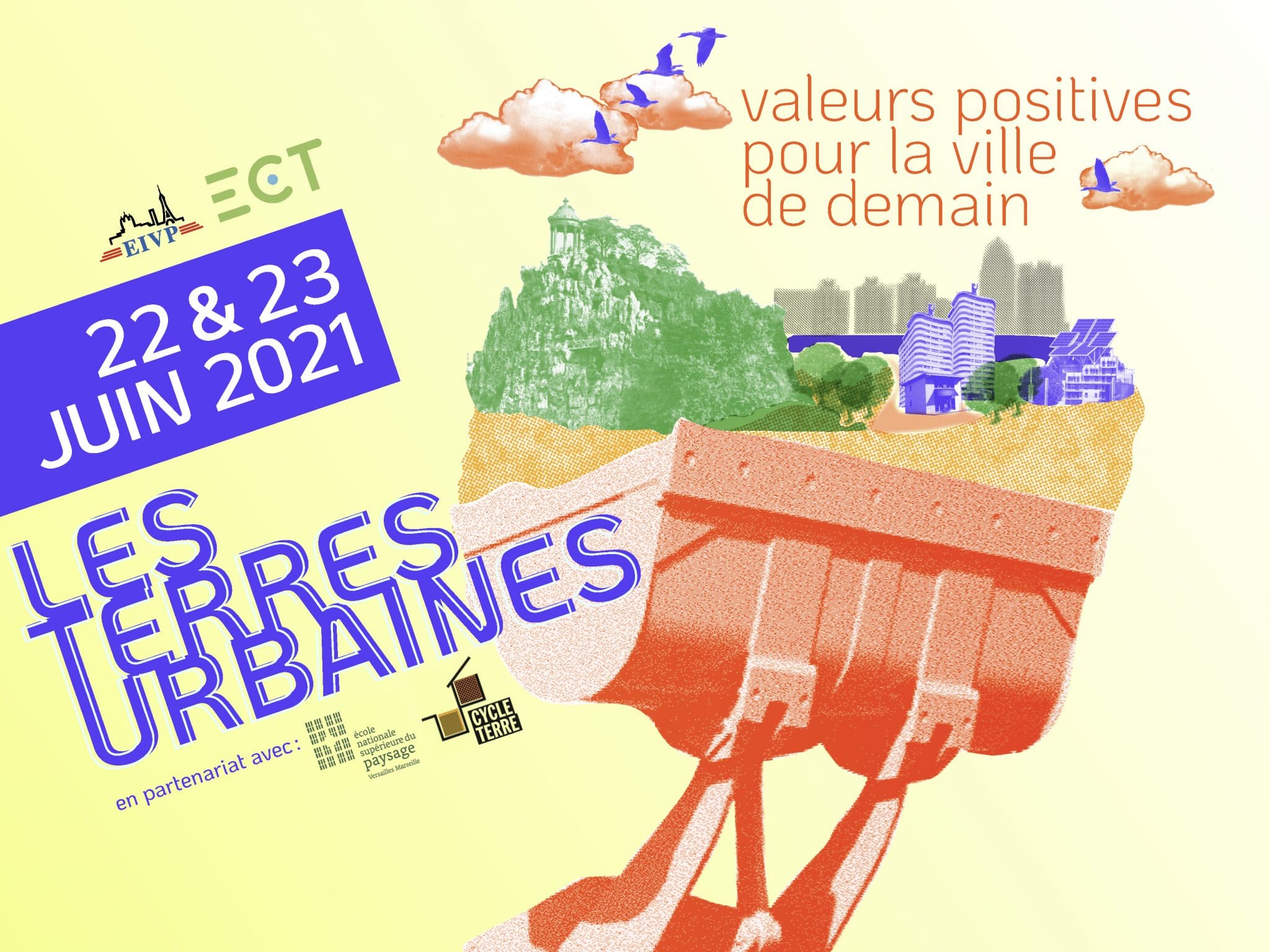 The conference programme was put together by a committee including Y. Diab, S. Alix, A. Grumbach, R. Semlali, V. Piveteau, B. Julien-Labruyère, S. Devescovi and M. Castex
Following a first conference in April 2019 on "Earth in all its States" which analysed urban soil as a resource and material with many aspects, ECT and the EIVP go further into the topic, placing soil at the heart of the current debates over the sustainable city. Social, environmental and economic issues are at the centre of the examination led by the EIVP in the context of its teaching and research chair.
Soil is an under-appreciated resource and we believe it has a positive value in material / physical terms, in environmental and economic terms, and also symbolically and socially.
Every year in the Paris region nearly 10 million cubic metres of inert soil, the equivalent of four Great Pyramids of Giza, are produced by public and private works. It's a quantity that represents a significant issue for sustainability in urban and near-urban regions.
The conference "Les terres urbaines, valeur positive pour la ville de demain" ("Urban Soil: An asset for the city of tomorrow") proposes treating this resource as a vector for the rehabilitation of derelict sites, as a defining element for new landscape in the regions, as a construction material that is respectful towards the environment, and as an essential element in the urban integration of green spaces of varying kinds and of biodiversity.
These 4 focal points demonstrate how urban soil provides a practical representation of a new and positive approach to their inclusion into policy-making for the sustainable city, as with energy, combining economy of resources and re-use of materials in a way that is respectful of the environment.
A great variety of examples and approaches both theoretical and historical will be explored during these four half-day sessions. International examples, debates, and analyses in both national and Île-de-France contexts will be discussed. The role of a new urban engineering will also be examined as a factor in a better consideration of inert soil in the sustainable city.