A site to be rehabilitated
At Roissy-en-Brie in the département of Seine-et-Marne (77), ECT is opening a new site on 27 July. The re-use of excavated soil will restore and conserve degraded farmland. Before starting, ECT cleaned up the site, removing waste that had been tipped there. The purpose of this development is to restore the land's vitality. It will create an area of farmland, and areas devoted to biodiversity.
Conserving and improving an area of farmland
It's about restoring agricultural holdings for their original purpose. This means restoring the productivity of the soil. The process of rehabilitation thus requires appropriate grading to create fertile soil, for a new agricultural area extending over 37 acres. When our involvement is over, the farmer will be able to resume operations on this land, and its agricultural role will have been secured for the future.
Recreating ecological continuity
The development recreates 'ecological coherence'. It supports and is consistent with the living past and present of the commune. The goal is to ensure the future of natural habitats, with:
Conservation of existing natural environments (wetlands, small lakes, watercourses and neighbouring woods).
The reconstitution of a mosaic of environments, restoring ecological corridors and biodiversity in this district.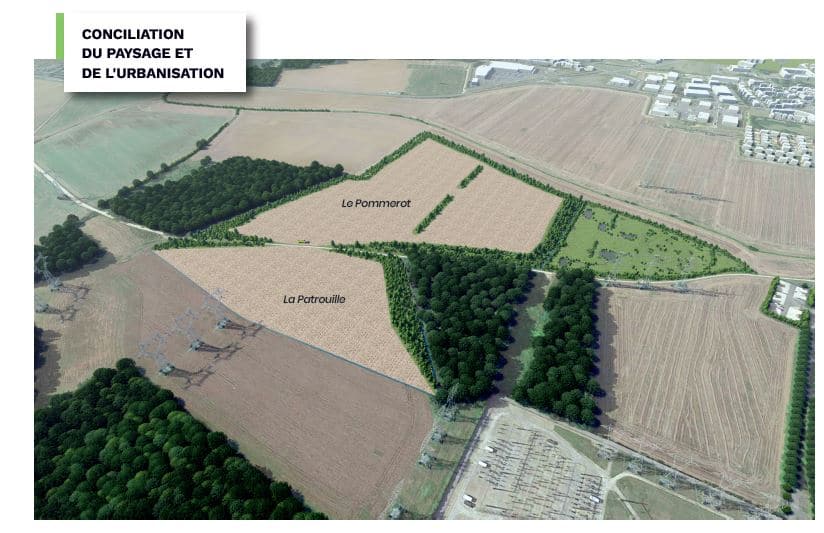 The project in figures
Launch date for the project: July 2020
Period of works: 2 years
Restoring 37 acres and returning it to agriculture
Creating ecological developments of grassland and wetland over 8 acres
Planting 11 acres of wooded slopes.