Le Moniteur – March 2020 – Special issue: 'Circular Economy' initiatives
Excavated Soils: A new look at waste – an article by Laurent Miguet 
In the département of Seine-et-Marne, the re-use of 13 million cubic metres of material has turned 'spoil' into a wooded park. In 2014 the old gravel pit of Villeneuve-sous-Dammartin became an ECT site for depositing inert waste. From 2024, the site will host "The Eyes of the Sky", a gigantic artwork by the architect Antoine Grumbach, created out of excavated soil. These two eyes, each 400 yards long and 170 yards wide, will be visible to travellers landing at the Roissy- Charles-de-Gaulle airport.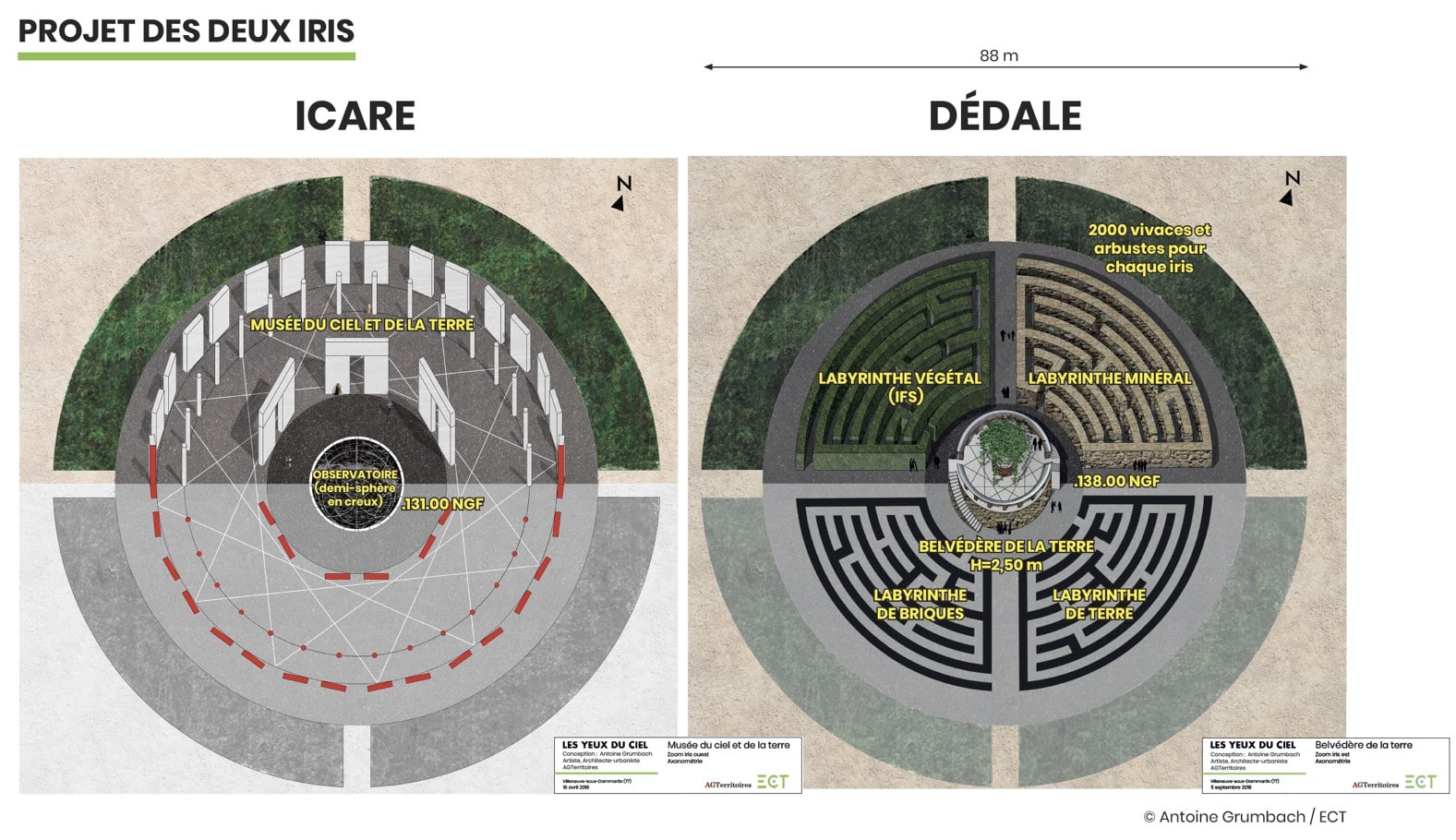 "Our project is located near the Mesnil-Amelot railway station, terminus of the future Line 17 of the Grand Paris Express, and it has every advantage to make it a destination in its own right. It ticks all the boxes in our work of developing non-built environment", says Laurent Mogno, chairman of ECT

"Soil is not part of the circular economy for its market value. We're advocates for its re-use, both societal and symbolic", explains Antoine Grumbach.
The French law on 'circular economy' provides for the balance that ECT advocates, by encouraging communities and local authorities to take up opportunities for land-use development projects, without losing the benefits of traceability arising from the legal status of excavated soil as 'waste'.