In 2019, the photographer Anne-Marie Filaire explored six sites being operated by ECT. Today, ECT is very proud to announce the appearance of the book resulting from her investigations.
Every year, 22 million tonnes of soil are excavated for construction projects within the capital and as part of the expansion of the boundaries of Paris.
Our collective mental image when we hear the words "excavated soil" is the imposing appearance of the spoil heaps in former industrial areas of Nord-Pas-de-Calais, so we have an understanding of the potential visual impact and environmental issues. Here, however, we're not dealing with black soil extracted from coal mines but with diverse and colourful soils from the lower levels of multiple public works in Greater Paris, and particularly those from railway tunnel operations for the new Grand Paris Express.
There are three challenges. Tracing, sorting and analysing all these soils as they move from one place to another; making fertile those which can be; and relocating them in consultation with communities and local authorities. They can become parks, woodland, sports fields, land for urban agriculture or zones for free development or biodiversity in the fields.
Anne-Marie Filaire chose to photograph the soil as it reaches the development sites, and she explored six sites currently in operation in Greater Paris. She shows the moments when the soil is tipped and spread out, and the landforms as they come into being under the eyes of the engineers. She provides an interpretative vision that places the sites firmly in the context of the wider landscape, navigating between the hundreds of trucks and site vehicles, returning several times to reflect life on the site on days of mud, fog or drought. It's a valuable photographic work, committed to showing a landscape in transition, before it takes on its new form. It is, she says, "a study of the future". Her photographs relate the intrinsic beauty of the sites and the beauty of their raw material, and reveal their shape.
Apart from purely technical challenges, the total amount of soil amassed is also, for an artist, an object of potential poetry, a place out of time, a temporary world which will fade away to leave place for a new landscape. From this point of view, it's also an artists' book; many connections with contemporary art, and especially Land Art, are apparent.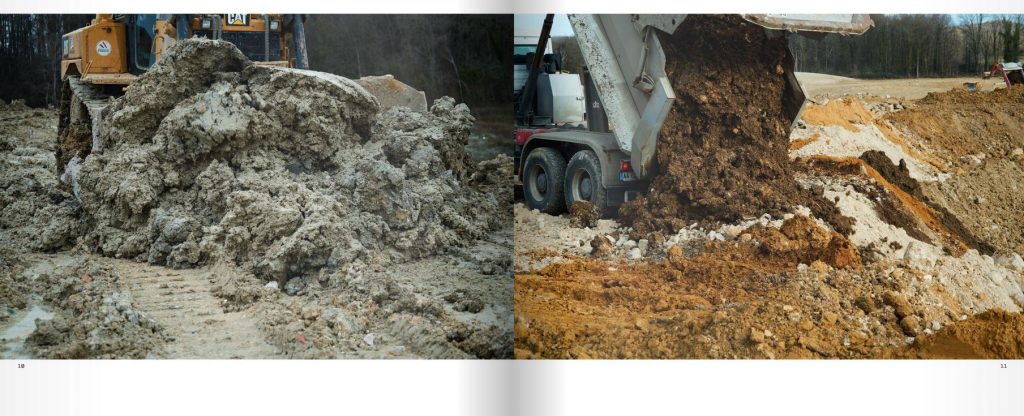 Anne-Marie Filaire is a photographer. She has been preoccupied with the question of landscape for more than twenty years, starting with several series taken in her native region of Auvergne on behalf of the Observatoire Photographique du Paysage programme. Since 1999, she has been engaged on a long-term project in the Middle East, Israel and West Africa to recount the factual reality of interminable wars and the very personal preoccupations of populations confronted by geopolitical upheavals. Her work is a poetic exploration of man face to face with his environment. In 2017, she exhibited and published a work on the demarcation zones (Zone de Sécurité Temporaire, Textuel/Mucem).
Claude Eveno is a film-maker, town planner and writer. He founded and directed the journal of the Cahiers du Centre de Création Industrielle (Notebooks of the Centre for Industrial Design) at the Pompidou Centre in Paris. He taught in the department of town planning at the Paris VIII university and at ENSNP, the École Nationale Supérieure de la Nature et du Paysage (university for nature and landscape engineering) at Blois. He has also been a programme adviser for France-Culture and director of studies at ENSCI, the Ecole Nationale Supérieure de Création Industrielle (university of industrial design). He is the author of many works: recent publications from Christian Bourgois Publishing are Revoir Paris or 'To see Paris again' (2017) and L'Humeur Paysagère or 'Reflections on Landscaping' (2015).
A book from Éditions La Découverte / Dominique Carré
A literary event reported by the press

"Town planning: Construction spoil makes fine soil for all purposes", read the article, here.
Listen to the radio broadcast of Homo Urbanicus from 14 September 2020, Earth by Anne-Marie Filaire, here

"The deep soils of Greater Paris": Read here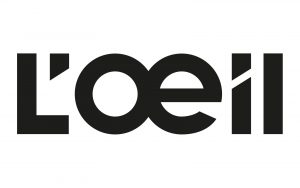 "Photo Terres": Read here