On Sunday, September 24, Villeneuve-sous-Dammartin, the largest site for the repurposing of excavated soil in Ile-de-France, opened its doors to the general public for the first time. On a gloriously sunny day, 402 adventurers took part in our escape game. Let us look back at this fun, educational and enthusiastic day. 
 An invitation to discover the reuse of excavated soil
Members of the public were given a chance to discover the Villeneuve-sous-Dammartin site and change their perspective through a glimpse of the future site.
The escape game offered visitors an opportunity to discover all the facets of the site: from the transformation of excavated soil to its contribution to biodiversity and local activity.
Receiving the soil, laying it down, developing the site, there was so much to learn about!
With the help of their adventure log, the players followed the soil cycle, the earthwork involved and how soil can be reused to create natural environments or farmland.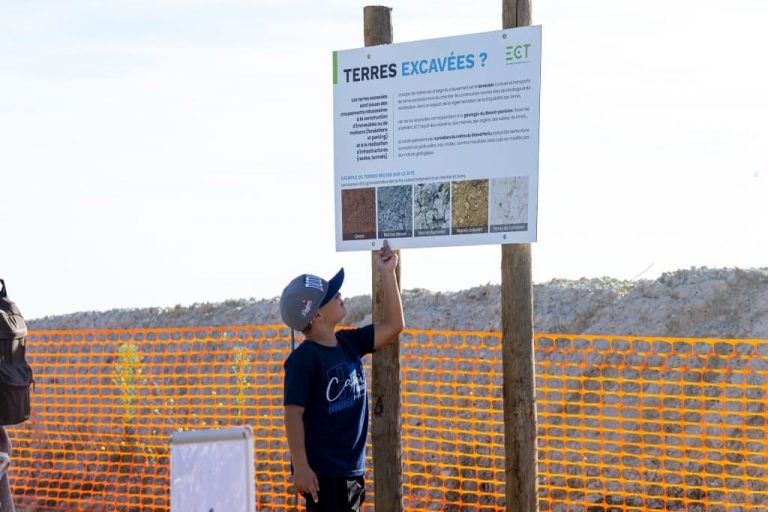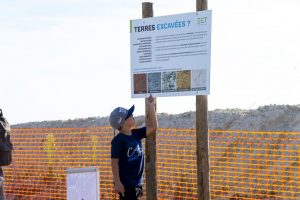 A 3 km loop with a course of 5 riddles
The soil cycle in four stages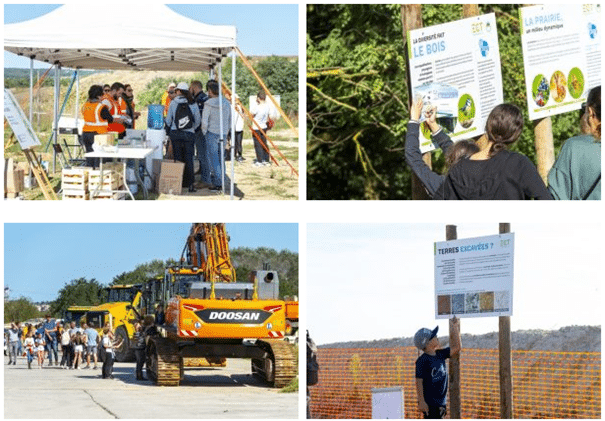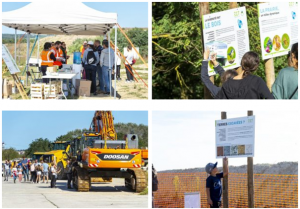 Let's get planting! Landscaping with repurposed excavated soil means restoring fertility. And creating new natural spaces such as woods, a wetland or meadows, and also crops with orchards and fields.
In search of living beings:  Part of the site has been renatured. Many living beings have found favorable habitats here. They have taken up residence, as have little owls and Eurasian stone curlews, both protected species.
Equipment and trades: A dozen building equipment operators work on the site. These public works machines are essential for receiving and laying down the soil and landscaping the site.
Earth! Earth: The excavated soil that arrives at the site reflects the geology of Ile-de-France.  The game involved discovering this precious material, which is traced and controlled from its worksite of origin to the ECT site.
Final riddle : "Eye from the Sky"
The ECT site is still in operation, but a monumental work has already been erected!  The highlight of the visit was the discovery of the « Eye from the Sky": a 400-meter-long work of land art, designed by architect and artist Antoine Grumbach and commissioned by ECT in 2023. This exceptional project is worthy of the development of the largest excavated soil repurposing site in Ile-de-France. It can now be seen by travelers to and from Roissy CDG airport. Eventually, it will become a park open to the public, surrounded by fields.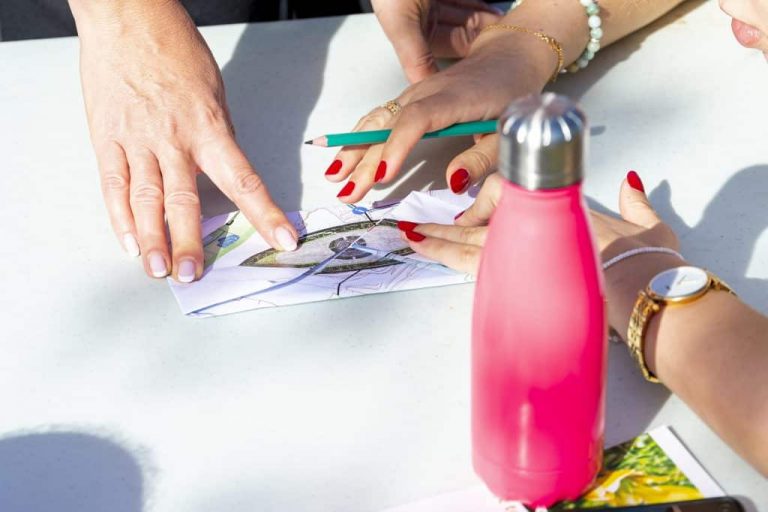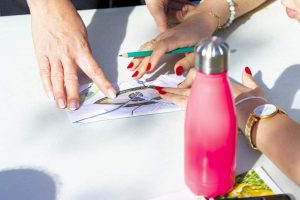 Testimonials and smiles
Many thanks for this tour, enjoyed in the best possible conditions. Ideal weather, impeccable organization, a cheerful and friendly welcome. An educational, fun and concrete approach thanks to the teams taking part.
Adventurer – Department 91
A splendid site that is soothing and relaxing, a lovely day in every way, can't wait to come back
Adventurer 95
I had a great time with the teams. A fun way to discover the ECT site. Congratulations for your great organization.
Deputy Mayor of Villeneuve sous Dammartin


Relive the adventure